How to enable 2FA on JumpCloud
Before you start-
You must have already setup your password from the initial JumpCloud Invite.
You need an authenticator app installed on your phone for security codes. (ex. JumpCloud App, Google Authenticator, 2FAS, Duo Mobile)
If you use Microsoft 365 apps like Outlook or Word:

 

You cannot connect to Microsoft 365 until you've setup the MFA and logged out and back into JumpCloud one-time with the two step verification.

If you have other Microsoft 365 accounts, you cannot be logged into them in your browser. Clear your cache and "do not remember" passwords for other email accounts OR setup a fresh profile before proceeding.
Step One –
Login to JumpCloud at https://console.jumpcloud.com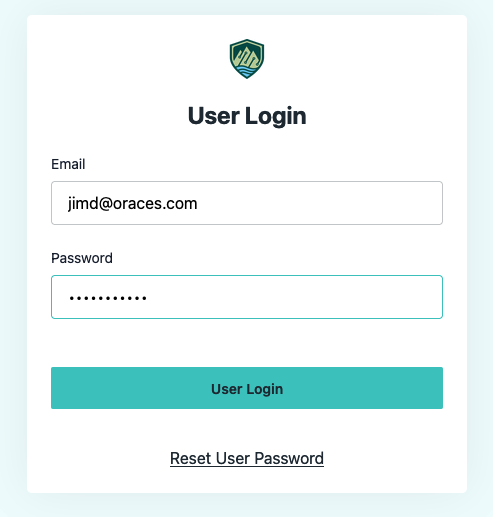 Step Two –
Click on the "Security" section of your Login

Step Three –
Decide which MFA (Multi Factor Authenticator) you'd like to use.
Advantage Team recommends you use both – the JumpCloud App is great for push notifications but we always recommend a backup which should be linked to your Password Manager (assuming it does TOTP) or another Authentication Application (Google, Microsoft, etc.). These instructions will walk you through linking it to your Bitwarden password manager.
Linking to Bitwarden Password Manager
(this required the paid version to add 2FA)
Click on "Setup Authenticator App"

Click "I Have An App"

On the next page, scroll if needed and click "Can't Scan the QR Code"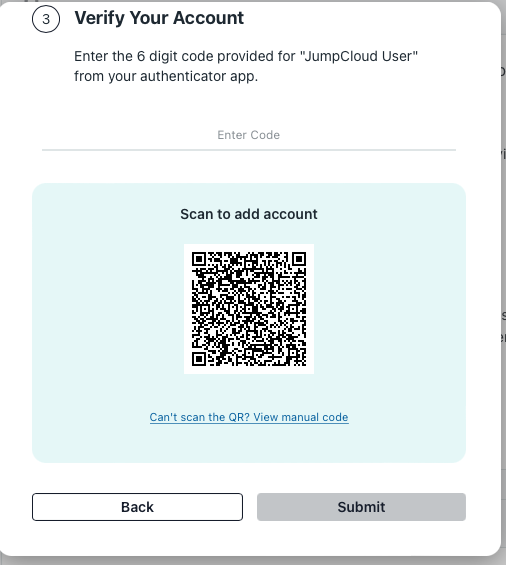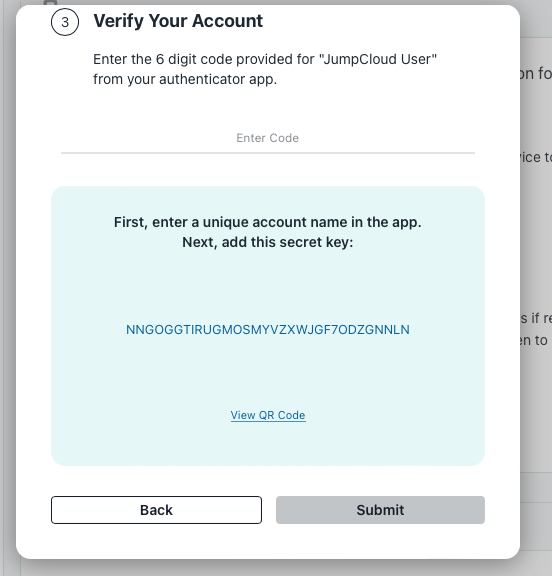 Copy the text on the screen and paste into the "Authenticator Key (TOTP)" section of your BitWarden Entry
Save the BitWarden entry and copy the Code, paste back into the JumpCloud Window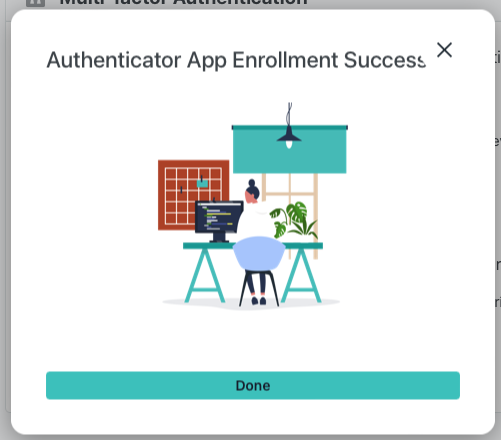 This links JumpCloud with your BitWarden Password Manager.
Link to JumpCloud App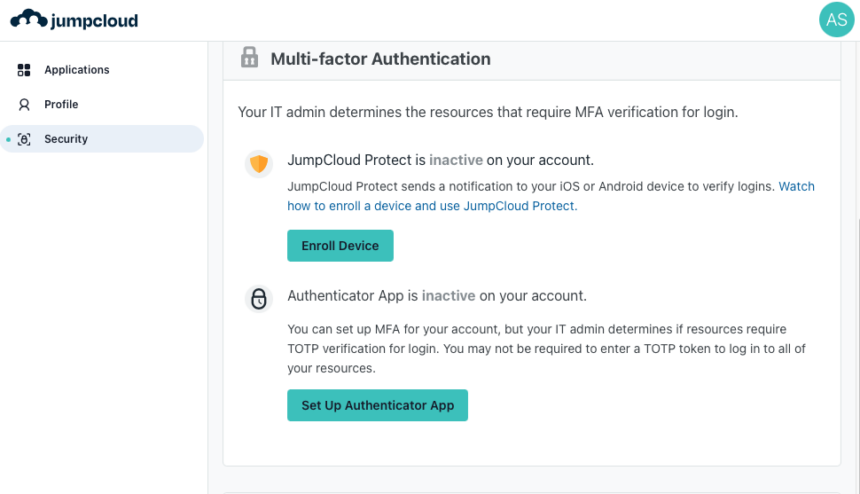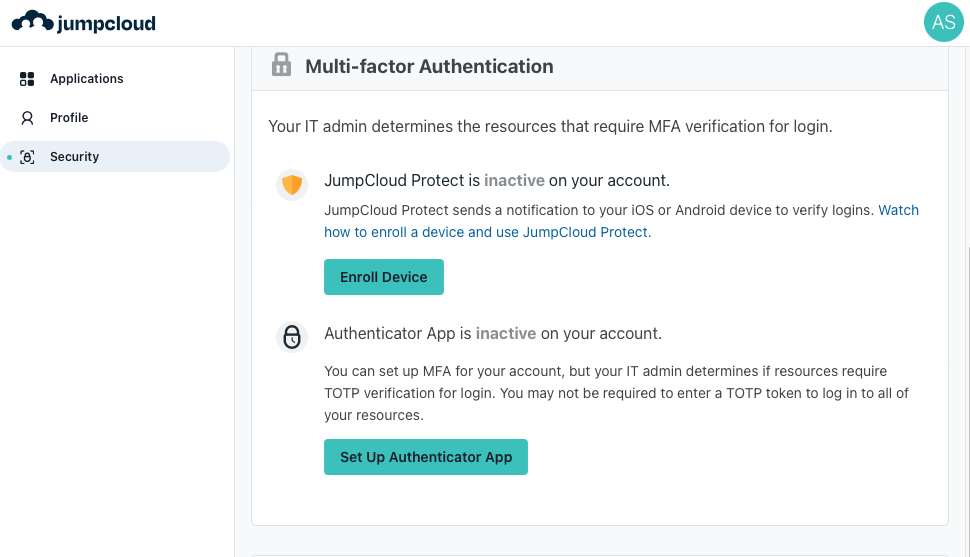 Select the JumpCloud "Enroll Device"
On the next screen, install the app as needed

Click "I Have An App" and follow the instructions to scan the QR Code
Approve the connection and you're done
Logging in with 2FA to JumpCloud
Type your Email and Password
Click "Send Login Request to Phone"

On your phone (iPhone displayed below) click on the notification bar or launch the JumpCloud App

Approve in the App